"It's not about transmitting a vision, but touching people through an image," Ansel Adams- Photographer.
The photo, how to say it, I always liked to photograph by capturing the present moment.
"If you just see what is obvious, you won't see anything", these words are those of the oldest and pioneering female photographer Ruth Bernhard, this photographer explored the human soul through photography.
For my part, I am a novice in this matter, I started to take pictures like everyone else with an old camera, recovered from a mom's drawer, a Canon A-1.
These silver cameras have marked the history of photography.
It took a lot of innovation to create the device I hold in my hands.
It all started when I started making my creations, I had already had several smartphones between 13 and 21 mpx, very good for holiday photos, but that wasn't enough to get a precise rendering, and transmit my emotions.
Last summer my husband gave me my first Pentax, a very, very nice reflex, I remember thinking:" - Pfff will never make it, I'm too used to my Asus phone"
I had to work differently, it was hours of learning, of trying, I knew "misses", then by dint of taming the Pentax, unless it was him, beautiful pictures were emerging, at least I was starting to be a little satisfied, even if I never really am, my eye is edged out as time goes by, inspecting the slightest defect.
Then I wanted ++++++, I bought myself a Nikon, I sold it very quickly, then I came back to my first Love a Pentax, a range that would allow me to work with a whole other approach, and have a different eye.
In one year I am on my third reflex, yes yes, and the purchase of three objectives, because each objective has its role depending on the subject.
I think that when you fall into a passion, whether it is photography or other fire, you are always looking for more and better. 
I had discovered in myself not ONE passion but TWO, that of jewellery creation and photography.
 I think that to make a beautiful picture, your eye must be the detector of what your emotion reflects, looking for the energy of the moment, for me the open eye looks at the world, the other looks inside. That's why when you shoot you have one open and the other closed. 
I like to dramatize my jewellery, some stones are capricious and do not let themselves be "approached", it is necessary to have a lot of patienceeeeeeeeeee and aaaaaaaamoOooour so that they can be tamed.
I photograph to the rhythm of the seasons outdoors, whether it is windy or snowy.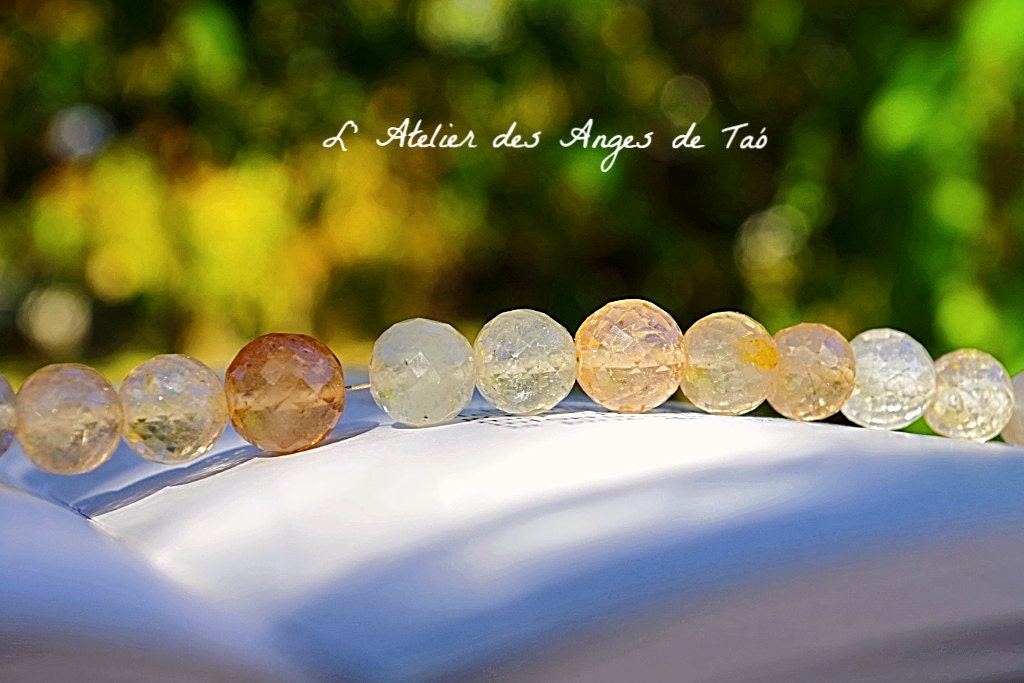 There are hours when the brightness is the one I seek ex-ac-te-ment, I sometimes "run away" from the camera in hand, it only takes one unfortunate minute for the captured moment not to return what I want to transmit, one minute too late, one minute too early, the photo will have a totally different impact, the emotion will be modified.
Concerned to keep a trace of his wonders, photography is for me an immediate answer to a perpetual question. 
Do you know that stones have so much to tell you, I realize by writing this article that I have hundreds and hundreds of photos carefully kept on keys.
When I have done shootings, I feel the aura and character of each stone, their beauty is everywhere, in the moment my heart stops every time I take a picture of them. It is impossible to reflect all the energy of minerals in a single shot. When the stones talk to us we have to observe them and listen to them, there will always be a whisper behind each one of them, I must admit I have a great pleasure to receive their "smile". 
It is interesting to observe the brightness, the movements, all this forms a feeling and it is THIS feeling that will make a beautiful picture or not. Well, I can write pages of it so much I love photography. 
Don't think that when I put pictures on my site, that they are all released as I wanted, they are hours of work behind the scenes, in addition to the creations.
Because, what I didn't tell you after a shooting, about a hundred photos, I sort them on my computer by selecting those that will enhance my jewellery on my Shop.
Finally, we are artists and photographers.
Oh yes, accountants and secretaries, because in the evening, I answer every email and customer request.
But for nothing in the world I will change all that, especially since I have the immense chance to live off my passion, can we then talk about a profession?
And if you ask me the question, what is my favorite picture, I will answer you, one that I will take tomorrow.